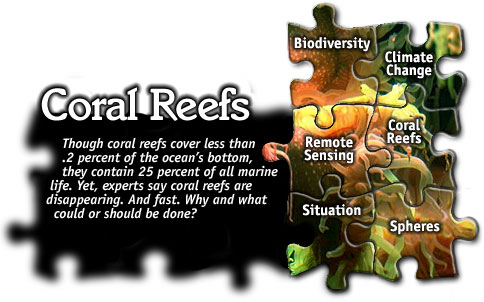 [Situation] [Spheres] [Coral Reefs] [Remote Sensing] [Biodiversity] [Climate Change]


---
HTML code by Chris Kreger
Maintained by ETE Team
Last updated March 08, 2004
Privacy Statement and Copyright © 1997-2004 by Wheeling Jesuit University/NASA-supported Classroom of the Future. All rights reserved.
Exploring the Environment®, Coral Reefs was developed under a cooperative agreement with NASA.
Some images © 2004 www.clipart.com
Center for Educational Technologies, Circuit Board/Apple graphic logo, and COTF Classroom of the Future logo are registered trademarks of Wheeling Jesuit University.