Population Map of the Korean Region
Original data, modified for use with this map, were obtained from the Gridded Population of the World data set, archived by the Consortium for International Earth Science Information Network (CIESIN).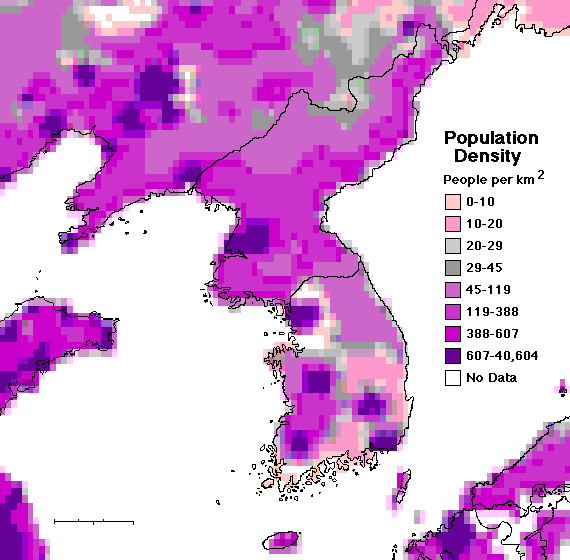 ---
HTML code by Chris Kreger
Maintained by ETE Team
Last updated April 28, 2005
Some images © 2004 www.clipart.com
Privacy Statement and Copyright © 1997-2004 by Wheeling Jesuit University/NASA-supported Classroom of the Future. All rights reserved.
Center for Educational Technologies, Circuit Board/Apple graphic logo, and COTF Classroom of the Future logo are registered trademarks of Wheeling Jesuit University.