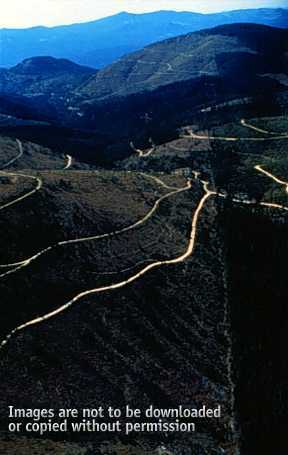 Left: This image shows forest management on private lands near Interstate-90, about 50 miles north of Mount Rainier. Several sections have recently been clear-cut, leaving only bare ground. The other sections have been clear-cut and replanted at different times in the past. Image: Courtesy of Lighthawk.

---
HTML code by Chris Kreger
Maintained by ETE Team
Last updated November 10, 2004
Some images © 2004 www.clipart.com
Privacy Statement and Copyright © 1997-2004 by Wheeling Jesuit University/NASA-supported Classroom of the Future. All rights reserved.
Center for Educational Technologies, Circuit Board/Apple graphic logo, and COTF Classroom of the Future logo are registered trademarks of Wheeling Jesuit University.