---
---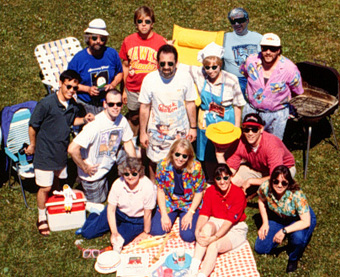 ---

Laurie Ruberg, Ph.D.
Senior Instructional Designer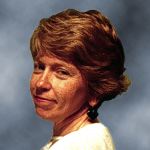 Dr. Ruberg is the lead designer and project manager of BioBLAST® project. This project was developed by the Classroom of the FutureTM (COTF) program in collaboration with NASA researchers at Kennedy and Johnson Space Centers, Ames Research Center, and NASA Headquarters.
Prior to joining COTF, Dr. Ruberg was a Research Associate/Assistant Project Director for the Virginia Cooperative Extension Service Interactive Design and Development Group at Virginia Polytechnic Institute and State University. Dr. Ruberg received her Doctoral degree in education at Virginia Tech. Her dissertation research examined how computer-mediated communication could be used to enhance student participation and interaction in a multimedia classroom setting.
Prior to her work in higher education, Dr. Ruberg had more than eight years experience working with community-based educational initiatives. Dr. Ruberg has been an invited speaker at state-wide and international conferences and has authored several research articles in the area of computer applications to enhance learning and participation.
How can effective use of computers improve and enhance science, math, and technology education?
There's more than one way to learn—we know that. Effective use of computers in the classroom facilitates multiple learning styles and diverse pathways to understanding. It is exciting to work on the design and development of alternative educational materials that may offer new pathways for students and open the doors to the classroom.
---

John Baro, Ph.D.
Programmer/Instructional Designer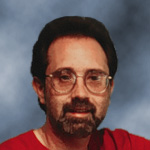 Dr. Baro received his Bachelor's degree from Valparaiso University, his Doctorate in experimental psychology from Washington University in St. Louis, and he completed a postdoctoral fellowship at the University of Missouri-St. Louis.
Prior to his arrival at the Classroom of the Future, Dr. Baro developed and published several instructional software products for both the college/postgraduate and pre-school levels. Dr. Baro has been at the Classroom of the Future for the past four years and has served as a programmer/instructional designer on the Astronomy Village® multimedia software development team. He is currently working in a similar capacity on the BioBLAST® project development team, in addition to being the team's assistant project manager.
---

Meri V. Cummings, Ph.D.
Laboratory Manager and Science Resource Teacher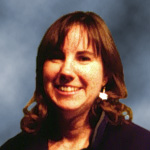 Dr. Cummings manages the Experimentation Laboratory for the BioBLAST® project. In this capacity she has worked with NASA staff to develop curriculum activities, papers, and experiments related to balancing systems for life support in space habitats. These curricular materials focus on meeting a crew's food, air, and water requirements by suggesting ways to quantify the edible biomass, oxygen output, and carbon dioxide absorption rate of various plant candidates for space travel. An equally important challenge has been creating learning materials that address the recovery of waste water for potability.
Dr. Cummings has developed and taught science and computer technology courses for middle school through post-graduate university levels. She has extensive experience in telecommunications, including conducting international space simulations via e-mail and running the Environmental Science Discussion Group on Dade County Public School's Electronic Bulletin Board. She received her Ph.D. from the University of Miami-Rosenstiel, School of Marine and Atmospheric Science, Miami, Florida.
Words to Live By:
"This we know: the earth does not belong to man, man belongs to the earth. All things are connected like the blood that unites us all. Man did not weave the web of life, he is merely a strand in it. Whatever he does to the web, he does to himself."
-- Attributed to Chief Seattle in 1854, probably written by screenwriter, Ted Perry, in 1972. No actual recording of Chief Seattle's original speech exists. However, Dr. Henry A. Smith produced a flowery translation from his notes of the speech, which was not given in English, but in either Duwamish or Suquamish.
---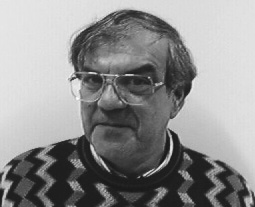 Joe Lupia
Curriculum Writer







---

Carl D. Tribett
Desktop Publisher/ Graphic Designer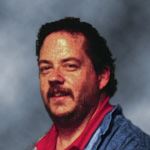 As the Desktop Publisher for the NASA Classroom of the Future (COTF), Carl Tribett has used his expertise to provide page layout designs for many of the lab experiments and library articles for the BioBLAST® project. In addition, he has generated many of the graphics used throughout the BioBLAST interface and provided illustrations for the lab experiments. Carl is also the lead person on the BioBLAST journal keeping activities.
Prior to joining the BioBLAST project, Carl was the primary illustrator for COTF's first multimedia project, the award-winning Astronomy Village®: Investigating the UniverseTM, and he provided much of the desktop publishing support for that software's User Guide. Carl divides his time between BioBLAST and all other COTF desktop publishing/graphic design needs, which have included logo designs for COTF, Exploring the Environment, and for the Alan B. Mollohan Mission Control and Space Flight Simulator (part of the Challenger Learning Center network).
Before joining COTF, Carl worked for West Virginia Northern Community College in Wheeling as graphic designer and as a designer of display advertisements for a small publishing company.
Carl holds an Associate in Arts degree from West Virginia Northern Community College, with an emphasis in art, and a Bachelor of Arts degree from West Liberty State College, with a major in fine arts. Carl is a past president of the Washington Lands Garden Club, which is associated with the National State Garden Clubs Association. Carl has contributed many suggestions from this unique garden perspective to the BioBLAST project.
---

Rhonda Sellers Baro
Graphic Designer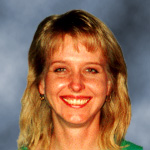 Rhonda Baro is a graphic designer, who came to the Classroom of the Future with a background in print publications, including textbooks, packaging, posters and promotions. Since joining the BioBLAST® team, her design focus has shifted from the printed page to the computer screen. So far, she has created the 3D lunar base model and almost all of the graphics for the main interface and simulations. Rhonda received her BFA from West Virginia University.
---

Jeanne Gasiorowski
Math Resource Teacher and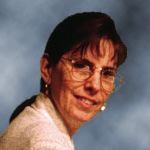 Manager of the Educator Resource Center
Jeanne Gasiorowski is responsible for incorporating mathematics applications into products developed at the NASA Classroom of the Future (COTF). She manages the NASA-supported Regional Educator Resource Center, which provides high-interest math and science materials for local area teachers. Jeanne also works closely with the local Challenger Learning Center, providing materials and inservice training.
Jeanne is a former high school math teacher with 20 years of experience. She is president of the Ohio County, West Virginia, Board of Education. She earned her Bachelor's degree from West Virginia University and her Masters from Wheeling Jesuit University. Currently, Jeanne is a doctoral candidate at West Virginia University.
---

Chris Valdes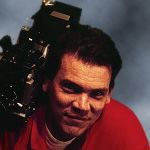 Video Producer/Director
Christopher Valdes has worked in video and broadcast production for seven years, first cutting his TV teeth as a freelance editor, cameraman, and graphics coordinator for such organizations as ESPN, Home Team Sports, and Fox TV in Washington, D.C. After a year with the public relations firm of Hilland Knowlton in D.C., Mr. Valdes got his first taste of educational broadcasting as a producer with GMU-TV on the campus of George Mason University in Fairfax, Virginia. For three years Chris worked closely with professors, producing prerecorded remote-site telecourses and three telecourses per semester for live broadcast to over thirty thousand homes throughout northern Virginia.
For the past two years Chris has worked as a producer/director/videographer for COTF. His first project was to produce, shoot, edit, and co-write the introductory videotape for COTF's Astronomy Village® CD-ROM. Since then he has produced supporting video for the Exploring the Environment program (ETE) and the Challenger Learning Center (CLC).
---

John Hornyak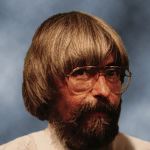 Curriculum Writer
John Hornyak is one of several curriculum writers on the BioBLAST® project. In addition to conducting extensive background research for the project, he has developed a database for tracking pertinent articles, tracked copyright permissions for the team, and provided support for some of the experiments in the areas of plant production and resource recycling.
Prior to joining the BioBLAST project, John was on the team that developed the Classroom of the Future's first multimedia project, Astronomy Village®: Investigating the UniverseTM. He authored two of the ten investigation pathways, developed some of the hands-on experiments, and acted as a subject matter consultant for the team. John will be joining other members of the Classroom of the Future staff in producing a windows version of Astronomy Village and will begin content development for a middle-school astronomy program based on our solar system.
John has been involved in developing science-related programs for quite some time and has been known to use some rather outlandish ideas to get his point across, like refitting an old school bus with wings, fins, a high-tech interior, and a shuttle type paint job to take science on the road. Over the years, thousands of kids of all ages have joined him in his mobile planetarium to learn more about our universe.
When he's not watching the stars, John can be found exploring the world via amateur radio or tending the herbs, vegetables, and flowers grown in the soil and hydroponic systems at his home just outside the city.
---

Dan Thompson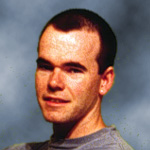 Programmer/Instructional Designer
Dan Thompson is a Programmer/Instructional Designer for BioBLAST®. He is responsible for developing simulators for the plant production, resource recycling, and human requirements labs. In addition, Dan is porting the BioBLAST program to MS Windows.
Dan received Bachelors of Science degrees in mathematics and computer science from Villanova University. In 1996 he received a Masters of Science degree in instructional technology from Georgia State University.
Before joining BioBLAST, Dan worked for Galaxy Scientific Corporation, where he developed computer-based training and personal support systems for the aviation industry. Some of the programs he helped develop included an auxiliary power unit (APU), a trouble-shooting tutor, a Global Positioning System (GPS) navigation tutor, and an aircraft maintenance non-routine write-up program.
When not working on BioBLAST, Dan can be found enjoying sports, especially running, biking, softball, and basketball. He also likes trivia, logic puzzles, zymurgy, darts, and pool.
---

Norman Jose Mendoza Bercasio
Computer Mediated Communications Specialist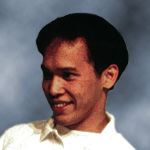 Norman Bercasio works as a Computer Mediated Communications Specialist at NASA Classroom of the Future. As a member of the BioBLAST® team, he is responsible for designing, programming, and maintaining the project's homepage. He also serves as a mediator between BioBLAST teachers and students from 21 high schools, and NASA Scientists and Engineers from Johnson Space Center and Kennedy Space Center.
Mr. Bercasio received his Bachelor's degree in computer ccience and his MBA from Wheeling Jesuit University in Wheeling, West Virginia. His thesis project was to examine, design and implement the Management Information System department for the Knox Organization.
During weekends and late nights, Mr. Bercasio organizes trips and activities for international students at Wheeling Jesuit University. He spends his vacation travelling through Spain and Belgium. He enjoys most outdoor activities including rafting, biking, hiking, camping, and spelunking. He especially loves to ski and play soccer. He collects stamps and pins from all over the world.
---

James E. Coffield, Ph.D.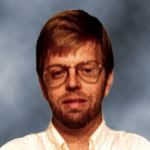 Curriculum Writer
James Coffield is one of the curriculum writers on the BioBLAST® project. His duties include development of the computational activities, the hands-on laboratory experiments and the glossary of terms. He has assisted in the development of the computer simulations used by the students and has written several reference articles.
Before joining the BioBLAST group, Jim taught chemistry at Wheeling Jesuit University and Jefferson Community College. He has also worked in an environmental testing lab and conducted research at Oak Ridge National Laboratory.
Jim holds a Doctorate in analytical chemistry from the University of Tennessee-Knoxville and a Bachelor of Science degree with a major in chemistry from the University of the South.
When not at work, Jim enjoys bicycling, rock climbing, skydiving, and hiking in the mountains.